Authors
John Amoore
John Amoore
John Amoore retired in 2015 following a career spanning over 40 years, largely applying engineering to healthcare in academia, industry and health care. He gave nearly 30 years service to the National Health Service in Scotland both in Lothian and in Ayrshire and Arran from where he retired as Head of the Medical Physics Department where his responsibilities included budget responsibility for the procurement and maintenance of medical equipment. Academic training began with a BSc in Electrical Engineering which laid the foundation for his career and the recognition that engineering is about people and money as well as technology. Continuing professional development throughout his career followed, with part-time study in physiology (MSc) and biomedical engineering (PhD) and gaining skills in healthcare technology, its deployment and management.
John's academic career included appointment as a Senior Lecturer in the Biomedical Engineering Department at the University of Cape Town, South Africa, developing lecture courses and supporting postgraduate students. He helped develop the new Biomedical Engineering Society of Southern Africa during the 1980s. Since moving to the UK he has continued research projects and served as external examiner for PhD theses. His publications (over 60 journal publications, 5 chapters in books and over 100 conference presentations) span several areas: theoretical modelling to better understand the cardiovascular system; medical device safety and risk management; infusion device management; blood pressure measurement; characteristics of specific medical devices; and healthcare technology management. He continues to serve as an external reviewer of manuscripts submitted to journals for publication. He has served on expert groups advising on blood pressure measurement technology.
Clinical engineering contributions include developing structured databases for medical equipment management, pioneering medical device training for clinicians, helping establish the first medical equipment library in his area of Scotland, leading the development of multi-disciplinary groups to advise on the management of medical devices, developing service level agreements to provide clinical engineering services, developing medical device incident reporting initiatives and helping the successful move of a major academic hospital (~800 beds). He has experience of responsibility for all medical equipment for a regional health area including budgetary responsibility for the procurement and maintenance of medical devices from clinical thermometers to major imaging equipment.
He recognized the importance of understanding the clinical situation in which medical equipment is deployed and the need for a team approach and ergonomic analysis in medical equipment selection. From the core clinical engineering aim of ensuring the safe application of medical technologies evolved an interest in understanding the causes and prevention of adverse events involving medical equipment. This, and collaboration with clinicians, led to an interest in person centred care.
During his working career he was registered professionally as an engineer and clinical scientist and contributed to engineering, medical engineering/physics and medical professional societies, including the organization of professional conferences and seminars.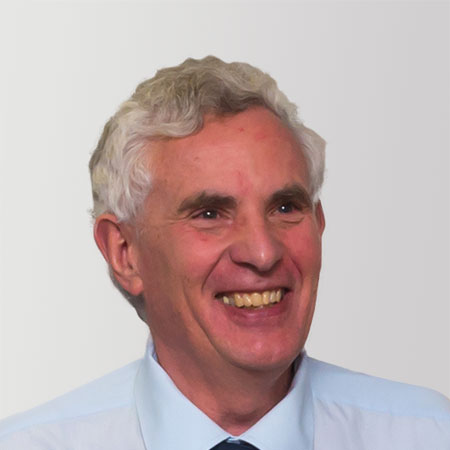 Email
john@htmbook .com